Get one week of unlimited hot yoga & fitness classes for just $19
Pick Your Location to Get Started!
Not Your Typical Yoga Studio
At Oxygen we do things differently! We hit you up with a unique variety of 60 min. classes in a "stylin' & profilin" boutique studio! Offering you group yoga and fitness fusion classes with intense cardio and core work outs, balance, flexibility & strengthening, complimented by deep breathing, relaxation and a calming of the mind all in state of the art FAR Infrared Heated therapy. Here, you will step outside of your daily chaos & instead embrace the FIRE WITHIN YOU. You'll flow or work-out to the hottest beats in a darkened candle-lit studio. The darkness, music & heat will take you to a level you've never been before!!
Why is Oxygen's FAR INFRARED Heat SO AWESOME?
While regular hot yoga studios use conventional heaters to blast hot air at you, often making it difficult to breathe, Oxygen Yoga & Fitness instead offers state of the art FAR Infrared technology that heats you up from the inside out allowing the air in the room to remain warm but comfortable. To top it off, Oxygen Yoga & Fitness pumps-in and circulates fresh air/oxygen to allow you to breathe easy!



Speeds Healing of Injuries

Relieves Inflammation & Pain

Improves Circulation & Skin Tone


Our Classes
See studio for availability. Classes may vary
Hot Yoga Freedom Flow (Level 1/2/3)
This 60 min. Class starts in Savasana connecting to Pranayama (breath control) and supine spinal twists for about 5 mins. to warm the body and connect the mind to your breath, followed by flowing from pose to pose, one breath per movement taking you through a beautiful and dynamic style of flow incorporating standing postures, balance postures, detoxifying twists, dynamic transfers and safe transfers in the heat, pranayama, mudra and much much more, elongating your muscles, increasing flexibility, increasing strength in the body and mind.
Hot Deep Stretch & Relaxation (Level 1/2/3)
This class is open for all levels with the first half of the class relaxing your mind and body and the second half taking you into yin postures to increase flexibility and stretch your connective tissues that help you get into the stretches deeply and tap into your inner strength with movement. A calm and serene class that allows you to "let go" of your daily stressors and zero-in on your inner health & well-being under the comfort of the warm FAR Infrared Heating therapy.
Hot Yoga Rise & Shine (Level 1/2)
Easy like Sunday morning, this class will gently maneuver you into starting your day in the most positive way. Mix sun salutations, balance poses, standing poses with strengthening poses and deep stretches.
Hot Power Core Fusion (Level 1/2/3)
This class is a powerful & dynamic conditioning style class targeting the foundational strength of the entire core including the front and back body and extending into sequences of exercises focused on toning the muscles and challenging your fitness level. All derived off of yoga, this popular class will be sure to help you improve your posture and core strength. You can be ABSolutely sure you'll have the hottest abs in the city in no time!
Hot ABSolutely Burning Butts (Level 1/2/3)
This high intensity, energetic, quick & dirty (45 minute) class will give you insane results focusing on 20 minutes of nonstop abdominal muscles, obliques and back encompassing the entire core. The last 20 minutes is dedicated to a toned lifted, strong booty! There's 5 mins of a well deserved deep stretch thrown in here for ya! Bring water, endurance and your cheeky persona!
Hot Amazing Arms & Shoulders (Level 1/2/3)
This (30 min.) class is designed to focus on the upper body only! Building the strength and definition of your biceps and triceps, back, chest and shoulders. This class will make you want to cut all the sleeves off your shirts to show off your sexy and sleek arms!
Hot Bar Fusion (Level 1/2/3)
Bar Fusion is a dance style fitness class developed to create a long, lean, toned body using the ballet bar in studio. This class incorporates: bar work to tone and shape the lower body, Pilates style core exercises, resistance training, endurance training and props to strengthen muscles along with isometric-based movements and holds, followed by guided stretches.
Hot Fast & Furious Fusion (Level 2/3)
This class is a dynamic fusion that combines a hard core blend of Pilates exercises with the perfect blend of athletic style yoga to create a toned body and an increased fitness level. This class will challenge you and put your fitness level to the test! Designed for already physically active individuals who are wanting to be challenged! Get ready to burn baby burn and melt those fat cells and toxins away!
Hot Yoga Sculpt-HIIT Level (Level 1/2/3)
Join us for a unique yoga fusion with high intensity interval training and sculpting session using weighted body bars to work your arms, core and legs in completely new ways! Build muscle, burn calories and lose fat in this super effective muscle conditioning workout. Be ready to feel leaner and stronger than ever before!
O2 Boxing Fusion (Level 1/2/3)
Box fusion will help you develop and maintain cardio-vascular endurance, core strength and agility in a fun and motivating environment using boxing basics. Tap into your inner fighter, punching and kicking your way to optimum fitness. A full body cardio and conditioning workout this is a perfect outlet for daily stress and suitable for all levels. No partner needed.
Hot Yang/Yin (Level 1/2/3)
This is a 60 min class with the concept of first stressing the muscles then stretching the connective tissue.The first half of the class is dedicated to yang. Yang is the masculine energy but also applies to the body as well- yang tissues such as skin and muscles are challenged in this first part of the class holding strength asanas (postures) releasing your yang energy. The second part is dedicated to yin. Yin is the feminine energy and also applies to the body in the connective tissues such as your joints, ligaments and tendons. Through holding yin asanas in a relaxed environment, you will increase your flexability in a safe manner. By the end of this powerful class you will be energeticly centered in your mind, body and soul.
ZUMBA
A 60 min (NON HEATED) Latin-inspired dance-style fitness class. Come burn calories while having fun and there is no need for any previous dance experience! Let your hair down and be free as your group instructor will guide you through stylish moves to some sexy latin beats!
To avoid late cancellation fees  please cancel your spot a minimum of 2 hours prior to class.
30 day cancellation notice required for any Autopay or Month to Month Memberships.
New Year – New Career!
Be Your Own Boss – Franchise!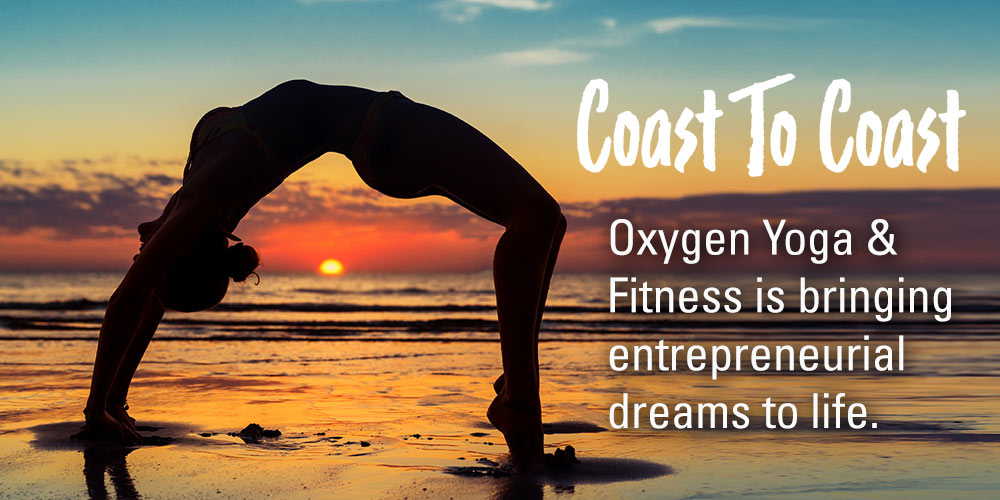 Ask About Franchise Opportunities in Alberta! 
 Fill out the form below