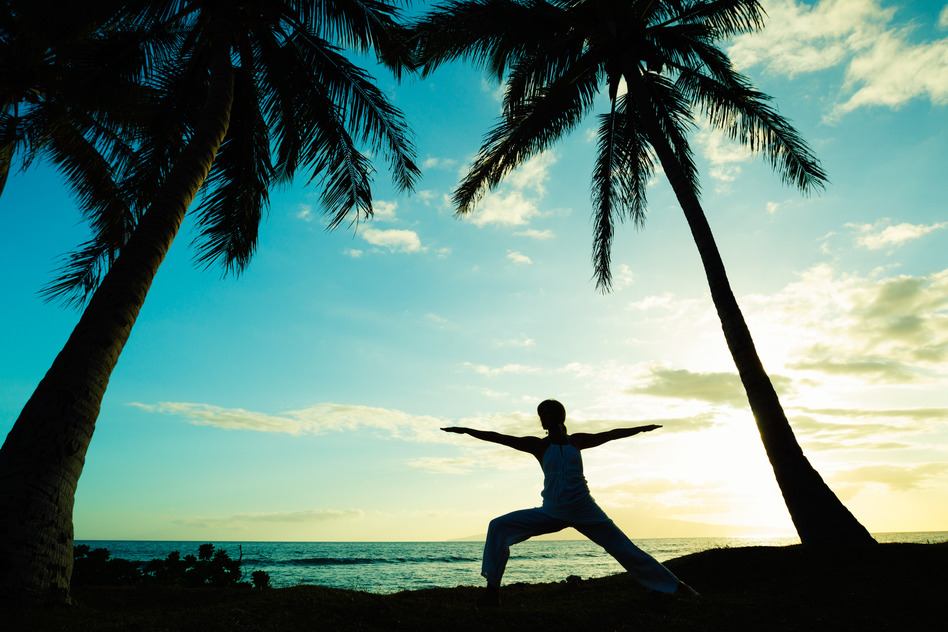 Why Oxygen Yoga is different than any other yoga you have ever experienced…. CLICK HERE TO SEE WHAT MEMBERS ARE SAYING ABOUT OXYGEN YOGA AND FITNESS
Oxygen Yoga is a modern and unique Yoga and Fitness experience offering wide variety of classes in Far Infrared heat. What is Far Infrared – it is a system that heats your internal organs and your core to push out toxins and to detoxify while improving elasticity of your skin through the detoxification process. It is an amazing way to Lose Weight!  Far Infrared heat helps you burn 35% more of additional calories!
The benefits of Far Infrared system are just amazing:
Far Infrared expands capillaries, which stimulates increased blood flow, regeneration, circulation and oxygenation
Far Infrared heat therapy is known to prevent, combat and kill cancerous cells
Far Infrared is excellent for detoxifying the body
Far Infrared thereby promotes elimination of the following:

Chemicals and Toxins from the blood
Poisons × Fats × Carcinogenic heavy metals
Lactic acid
Toxic substances from food processing
Radiation
Free fatty acids
Subcutaneous fat associated with aging and fatigue
Excess sodium associated with hypertension
Uric acid (linked to pain and Gout)

Far Infrared strengthens the Cardiovascular System by causing the heart rate and cardiac output to increase, and diastolic blood pressure to decrease
Far Infrared stimulates enzyme activity and metabolism. One hour under the FIR improves metabolism
It also increases growth of cells, DNA syntheses, and protein synthesis all necessary during tissue repair and regeneration. Excellent for healing burns, scar tissue and skin problems
FIR heat aids in breaking down cellulite – trapped water, fat and waste
Far Infrared may induce the killing of varied pathogenic (disease causing) bacteria, viruses, fungi and parasites
Far Infrared promotes rebuilding of injured tissue by having a positive effect on the fibroblasts (connective tissue cells necessary for the repair of injury)
Far Infrared relieves nervous tension and relaxes auto-neuro muscles thereby helping the body make the most of its intended healing abilities. FIR reduces soreness on nerve endings and muscle spasms, as muscle fibers are heated
Far Infrared strengthens the Immune System by stimulating increased production of white blood cells (leukocytes) by the bone marrow and killer T-cells by the thymus
Offers pain relief from arthritis
Shown in multiple studies to reduce back pain, in many cases more than painkillers
Far Infrared treatments have helped to ease, and in some case erase, the symptoms of Fibromyalgia
Far infrared therapies are gaining incredible notoriety for their ability to relieve joint and muscle pain
Recent studies have shown FIR to help with Chronic Fatigue Syndrome, many sufferers report fantastic relief from symptoms.
Are you looking for an Intense Fitness Workout, try the following classes:
Hot Fast & Furious Fusion – This class is dynamic fusion that combines a hard core blend of Pilates exercises with the perfect blend of athletic style yoga to create a toned body and an increased fitness level.
Hot Fusion yoga & Pilates – Full body fusion class, proven workout that will reshape and firm your gluts, legs, arms and abs with yoga and Pilates routine.
Hot power Core – Strengthen your core using Pilates, Yoga, and Calsentics. This class builds strength and improves posture while toning the muscles of the core.
Hot Total Body Conditioning – This class will train your entire body, from head to toe, using interval training; Alternating from strength training into cardio, and then back to strength training.
Bar Fusion – An upbeat and fast moving class that is inspired by dance and uses the wall or barre for support. Strength training and cardio to develop your dancer's body of long-lean muscle while improving balance, flexibility, and range motion.
Lean-Mean Legs & Butts – 30 min class will lift and tone the legs and backside. Designed to quickly target the lower half of your body.
Hot Cardio Fever – 30 min intense but fun cardio workout that helps keep heart healthy and burn fat.
If you are looking for Yoga classes you must experience:
Hot Yoga Deep Stretch & Relaxation – Class with poses that help relieve the effects of chronic stress in several ways. The sequence is designed to release tension and teach the basic fundamentals of Yoga. You will leave feeling refreshed and relaxed.
Hot yoga freedom flow – fun and dynamic routine that gradually works its way into a flowing sequence, linking various Yoga poses together. You will finish feeling energized, calm and ready to face the world.
Hot power Yoga – this class is for all levels and uses dynamic Vinyasa flowing sequences that will get your heart pumping and help you connect with your inner power. It will challenge you physically, mentally, and spiritually. You will leave feeling invigorated, empowered, and energized.
Hot Yang & Yin Yoga – Perfect balance between strengthening and stretching. The first half of the class is full of strong Yang postures, finishing with calming and lengthening yin postures.
There are other great classes for everyone, check it out at the Oxygen Yoga Studio near you or go to https://oxygenyogaandfitness.com/